MONACO RESIDENCE, COMPLETELY RENOVATED, IS SITUATED IN THE CENTRE OF "MIRAMARE DI RIMINI", IN A QUIET RESIDENTIAL GREEN AREA, FAR AWAY FROM THE TRAFFIC BUT ONLY 350 METRES FROM THE BEACH.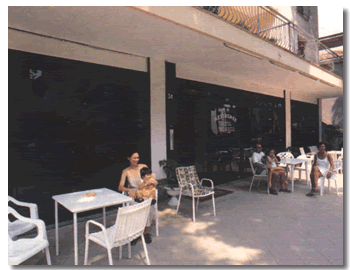 Residence Monaco
Viale Oliveti 34
47831 Miramare di Rimini

Tel / fax +39 0541/372732
Tel / fax priv. +39 0541/375870
e-mail: info@residencemonaco.it
The residence has a reception, lobby, telephone, T.V. room and Bar all on the ground floor.

There is a large and shady court yard, a car park area, a lift, and a friendly management to look after you.